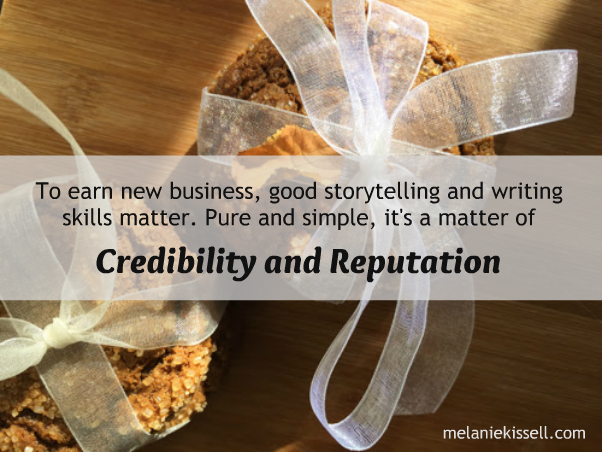 It's my job to beautify your web copy so you can look sharp and on top of your game. As a copy editor, my take on this topic may differ from yours.
Here's my [totally biased] perspective:
If I had a nickel for every time a blogger asked me THIS, I could be living in a castle by the sea (with a maid, butler, chef, hairdresser, chauffeur, and personal stylist):
"Is proper grammar all that important in blogging for business?"
Inevitably, these questions follow closely behind:
"The messages in my posts are a lot more important than any writing mistakes I make, right? If everything isn't grammatically correct on the page, my target audience won't really mind, right?"
WRONG. (Spoiler alert)
I'm a fun-loving soul so I turn the next part of the conversation into a little game.
I ask the blogger to imagine she's approaching the entrance to a new local bakery when she notices the word, bakery, is misspelled on a sign in the front window. Apparently someone is dyslexic. (Happens to the best of us)
Then I ask her to give me her immediate gut-level response to the glaring boo-boo.
I usually get responses like these: "Eww, not cool" or "Pretty stupid mistake, isn't it?" or "Why didn't they pay closer attention or give closer inspection before hanging that sign?" or "It's such an easy word to spell, I'm embarrassed for the owners."
Please lean in and listen carefully, business bloggers …
The same holds true for YOU and your writing.
Pure and simple, it's a matter of credibility and reputation.
That imaginary bakery will probably still sell some pastries today, even with a blatant spelling error in the storefront window. After all, they make the tastiest and richest double chocolate, chocolate chip muffins in town. (In my imagination, that is)
But they've opened themselves to criticism, bad press, and photos of their screwed up sign posted on social media … with silly, sassy, and snarky captions.
Ouch.
NOT the reputation they were hoping to establish as a brand new business — plus points and precious ground lost in building credibility.
Take this advice to heart, business bloggers:
Why not get your writing right and avoid having prospective clients or customers leave your blog thinking, "Eww, not cool", and possibly never return to read another word.
A few typos now and then are no big deal. However, disjointed thoughts and sloppy grammar won't help you seal any deals!
Your blog posts need to put you in a professional light and elicit trust and confidence in working with you. If your story doesn't flow, your thoughts are not cohesive, and your writing contains spelling and punctuation errors, you're running the risk of losing business.
To earn new business, good storytelling and writing skills matter.
Do you agree or disagree? Biz bloggers, let's hear your take on this topic.