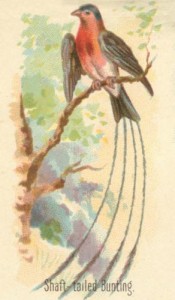 I'll openly admit that I'm a Twitter-holic. (I know. They have support groups for people like me). 🙂

There's something fun and really easy about Twitter's micro-blogging platform that fits nicely into my marketing strategy.  And it's a free social media platform so it definitely fits into my marketing budget.
Once in a while I am challenged, though, to fit my Tweets (messages) into 140 characters or less.  Sometimes I just need 5 or 10 more characters and sometimes more than that.
I discovered a great free tool that allows me to Tweet longer when I want to.
If you find that you're also in need of extra characters when you're tweeting, check it out.  It's called "Twitlonger".
Visit www.Twitlonger.com
While we're on the subject of Twitter, did you know that you can schedule your Tweets in advance?
As a busy mom, small business owner, and online marketer, I'm always on the lookout for time-saving and organizational tools that will help to make my days run a lot smoother and less stressful.
"Social Oomph" is a no-cost tool that I can't be without!  If you'd like to save lots of time and get your Twitter messages scheduled a day in advance or a week or more, check it out.
Visit www.SocialOomph.com
Are you a Twitter fan, too?  What Twitter tool or application do you like best?
{mysig}