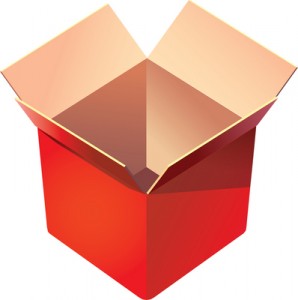 There's NO Santa Claus, NO Easter Bunny, and NO box to think outside of.
Your balloon might feel a little deflated right now, and I'm sorry.  But it's true.
You're only limited – you're only "boxed in" – by your imagination. As an entrepreneur and online marketer, the sky's the limit!
But if you're someone who can't let go of the box theory …
Then my suggestion is to start placing your ideas into a box and pull one out any time you wish.
As you grow your business, be as creative as you like.  Use your noodle, put on your thinking cap, and WOW your target audience with your signature genius.
Differentiate yourself.

Move away from stereotype.

Stand out from the crowd.

Take a risk.

Let your hair down and show your audience the real YOU!
There is no box to think outside of.