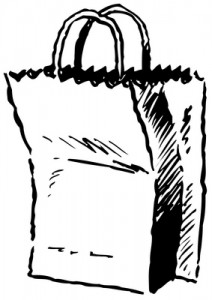 There's no telling what you'll find on some people's blogs on any given day.  Have you ever been to a proverbial "grab bag" blog?
Visit one day, and you'll find a post about personal development.
Visit a few days later, and you'll be reading a product review.
The following week, it's a pictorial post of last summer's family vacation photos.
Next visit, it's a music video with editorial comment.
Following month, the author is asking you to take a survey about heartburn and indigestion.
Can anyone see the problem here?
Better question …
Can anyone tell me this blog's "theme"? Can you guess the purpose of this blog?
I wouldn't be able to figure it out.  There's not even the slightest hint of consistency.
If you're blogging for business, crafting a 'grab bag' of posts is going to confuse your target audience.
Remember …
A confused audience WON'T take action.
And chances are really good they'll have no desire to come back and reach into your grab bag for more surprises.
"Mystery" and "Suspense" are great if you're writing a book or screenplay or even a speech, but not if you're working to brand yourself and your business.
Your target audience has questions, issues, concerns, and problems they want solved.  And they're counting on your 'themed content' for support, inspiration, motivation, and answers.