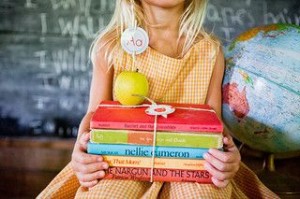 Please play along with me. 
I promise it will be relatively painless.

I'm holding up a large flashcard that reads:
"A-List Bloggers"
Quick!!  Say the first name that comes to mind!
Oh, darn. 
It wasn't ME, was it?
That's okay.  I love you anyway. 
You're here and you're reading this.  That's what matters to me.

Not sure I want to rub elbows with the A-Listers.  Whaaaa ??!!  That's right. 
Know why?
It's not because I lack confidence or creativity.  I've got plenty of both.  I'm bright, capable, and loaded for bear when it comes to great ideas and worthwhile messages to share.
It's because …
Some of the A-List bloggers, online marketers, copy writers, coaches, consultants, etc., are truly awesome professionals BUT some are … well … in my book, not so awesome. 
Better stated, not so honorable. (If you've been online for longer than a day, I'm sure you know what I mean.)  I've witnessed my fair share of hypocrisy and I don't care to invest another ounce of energy in that type of culture.

Let's just say not all the folks sitting on the revered A-List are my cup of tea.
I much prefer to wrap my brain and my heart around Slow Marketing.
Do you remember the "Honor Roll" in school?
Now there's a list I WANTED to make.  And it wasn't exactly easy to earn that honor, either. 
But earn it, I did!  Many. Times. Over.
I put my nose in my textbooks, sacrificed a lot of weekend socializing, and burned the midnight oil to earn those straight A's on my report card. 
I was exceedingly proud to have my name appear on the Honor Roll with all the other Butt Busters!
Making that particular A-List meant something.  It meant the kind of recognition that had a mound of respect attached.
And along with that respect …
Came the expectation of stellar, commendable behaviors and little incidentals like … uh … scruples.
Note to all you coveted A-Listers out there:
Some of you are doin' it right and hittin' the mark. 
You're producing outrageously valuable content, collaborating with the little-known internet stars, and putting your (very) best foot forward to help others succeed. 
And you're doing it with … drum roll, please … integrity!
Please don't ever be swayed to shift to the other side.  Please.
And the rest of you on that list?
I don't believe I saw your names on the Honor Roll.
***************************************************************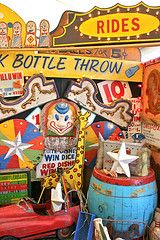 This post is part of the October Word Carnival; a monthly group blogging event specifically for small business owners.
It's the most fun you'll have all month!
Check out the rest of the fabulous Carney work here: Word Carnivals