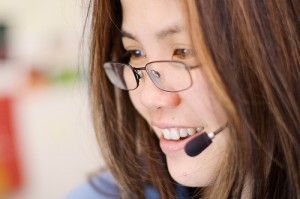 Finding ways to compel people to sign up and show up for your events can be a gargantuan challenge — especially if you have a small list of email subscribers or no list at all.
You know the drill when you're gearing up to host or co-host an event.
Let's talk "virtual" events today.
And let's pretend you've worked hard to put together a fabulous webinar on a topic you've researched to the hilt, you're passionate about, and you have expertise in. 
You know there's a hungry target audience who would embrace, enjoy, and benefit greatly from your training session.
You've done your homework and you're convinced people need this stuff.
Amen! 
Your webinar will surely help attendees boost their business and their bottom line.
You spend weeks or months preparing in advance to create a stellar presentation and, as a big perk, you're offering this exceptional training at No Cost.
Terrific! 
Who doesn't like "free", right?
You're off to a good start.
The fact you didn't just pull an event topic out of your hat or simply assume there's an audience for the information you want to share puts you eons ahead of the pack.
All the creating, planning, and organizing is now done, all your marketing materials are in place, and you start getting the word out about your webinar.
Your excitement level begins to build, your presentation has been well rehearsed, and you're motivated beyond belief to deliver up an excellent and worthwhile training session.
Now let's fast forward to the day of your event.
You, your virtual assistant, and four attendees show up for your webinar.
Ugh.
You're left wondering, "What the heck happened?!"
Did you pick the wrong day or time? 

Did you fall short on your promotional efforts? 

Did you use the wrong event marketing tools?

Were you remiss in getting the word out in a timely manner? 

Or did you just not do enough work to promote your event?
You deserve some answers and it's definitely time to go back to the drawing board and figure out what's keeping people from signing up and showing up for your virtual events.
On Wednesday, November 9th, Chris Makell and I are teaming up to help you create "Virtually Fantastic Event Promotions!"
We'll be sharing 40+ free online marketing tools plus unique event promotional strategies only the rare bird is implementing. 
You'll be able to download a handout that accompanies the webinar which includes all the (Free!) event marketing tools and resources.  Yay!  No need to sit and take copious notes.
Want to experience over-the-top attendance at your events?
Then don't delay and get registered for our complimentary webinar, "Virtually Fantastic Event Promotions!"
Chris and I are looking forward to meeting up with you on November 9th at 4:00 PM EST. 
There's a surprise gift awaiting those who show up "live" to the presentation. 
Please share this post with your friends, fans, and followers.  We truly appreciate your support.  🙂

Thank You!
Image credit: DuncanC