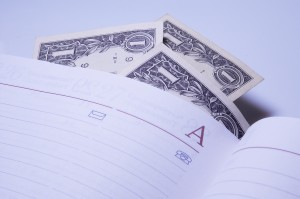 Got Milk?
Cool.
Got Money?
Uh … maybe not yet.
What's the blinking secret to monetizing your blog?  Will someone be kind enough to shout it out to me, please?!
I swear (on my dog's nose freckles) I've read volumes on the subject and I still can't fill in the big BLANK.
Is your blog generating an income?
Here's even a better question:
When is the last time someone read one of your blog posts and a payment instantly appeared in your PayPal account?
That's what I figured.
But if this IS happening for you, we need to talk.  You've found the buried treasure and you need to share the riches.  Mum says it's not nice to be stingy.
I've come to the conclusion there is no ONE way to effectively monetize your blog.  Different strategies work for different people (Don't you hate it when you hear that?).
Looking for a reality check on blogging for money?
Then sprint over to Problogger.net and read "Make Money Blogging" — Darren Rowse is an ace blogger, a really cool guy, and a trusted authority on blogging.
*  Do you think it's possible to earn an income blogging?
*  What tools or techniques are you using to monetize your blog?
*  Would you say there are any perils or pitfalls to blog monetization?
photo credit: dreamstime