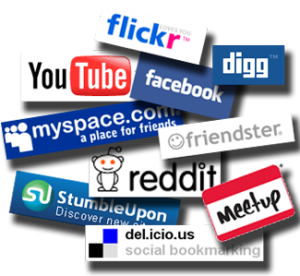 You can choose to bury your head in the sand or sweep the fact under the rug, but …
Social Media sites are here to stay.
Online visibility and credibility expert, Nancy Marmolejo, answers "Why Social Networking?" in her Free Action Guide. It's a great read!
Take a minute to share your thoughts:
How are you incorporating social networking into your marketing strategy?  Which social media site do you use most?  Why? Post your comments below.
{mysig}