Prefer to listen to this post?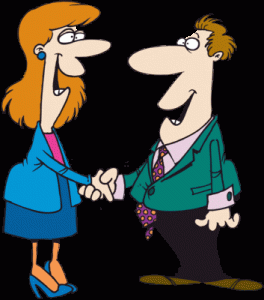 Ever have one of those sudden quirky thoughts just pop into your head?  You know, from out of the blue?
You're not even thinking about the subject and bam!  A thought just hits you upside the head.  I got hit with one of those today.
With a business and blog named "Solo Mompreneur", it's not too likely that many gentlemen are going to go out of their way to pay me a visit.
And that's okay.  I understand.  If I was a guy, seeing the word "Mom" as part of the site, I'd probably take off for higher ground!
Since we're just kicking off another 30-day blogging challenge (30 posts in 30 days), I'd like to lay some cards on the table right now for the men who have joined the challenge.
You are welcome here!
Don't feel that you have to shy away just because of my target audience or the nature of my business.
Throughout the 30-day challenge, I pledge to provide some worthwhile (and even humorous!) content for you that's UNIVERSAL!  GENERIC.  NON-GENDER SPECIFIC.
If the title of a post ever sounds too "girly", feel free to exit quickly.  But please stop by again soon.

Sound fair?
Guys – I'm really looking forward to reading your remarks in the comment box!

{mysig}