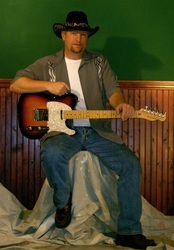 Did you miss Part 1?  Pedal your bicycle backward till you bump into I Want To Promote My Talent Online. Where Do I Start?
Nothing about marketing your talent online is hard.  NOTHING.
All the marketing tools and resources you could possibly desire are available in ever-increasing abundance and, oh, so easy-peasy to use!
But here's the Big Fat Caveat (also known as the "catch"):
To become a successful online marketer demands incredible patience, time, and consistent effort. 
If anyone has the crust to tell you otherwise, my guess is they're trying to "sell" you a pig in a poke and I'd bet there's a big dollar sign attached.
There's no magic wand, spell, or potion … or $97 program that's going to market your talent for you.  YOU have to do the work.  You're the CEO of your own talent.  Of course, you could always hire someone if your budget allows.
Let's tackle today's marketing issue – finding your target audience (your potential ideal customers or clients) online.
But first …
Get down to the nitty gritty and "define" who these folks are.  I can't underscore this enough.  Develop a customer/client "profile" so you're not wasting your precious time marketing to uninterested parties.  Write down every single adjective, fact, and facet of "who" you should be marketing to.  Leave no demographics stones unturned.
Okay, on with the show …
I'm going to use the example of a Real person who's REALLY talented to demonstrate how to find people online who are most likely interested in what he has to offer.  (You can interject your own talent into these strategies)
His name is Shannon Lee from Leo Red Studios in Glendale, Arizona.  He's an accomplished musician and musical producer.  Shannon is gearing up to release a brand new album in January, 2013 entitled Groovin' Down.
Here's what I suggest Shannon do to connect with potential buyers:
1.)  Engage, engage, engage!  Introduce yourself to like-minded music lovers and fellow musicians. 
Hop up into your friendly search bar and type in keywords like "social networks for music lovers" and initiate some conversations.  No selling, just conversing.  People buy from you after they get to know, like, and trust you.
When I did this search, here's what I found:
This is just the tip of the relationship-building iceberg.  Also look for music-related groups and forums to join.
2.)   Get interviewed!  Head over to Blog Talk Radio and search for top musicians talk radio podcasts.  Check out some shows that are appealing to you as well appropriate for the kind of music you produce.  Comment on their broadcasts and let the hosts know you're available for interviews.  Wouldn't hurt to mention you have a new album coming out (Hint-Hint).
3.)   Create some excitement and anticipation, pique people's curiosity, and stir up some interest in your upcoming album by creating a video trailer. 
Upload it to video sharing sites (ones that are also social networking venues where you can make new friends). 
4.)   Search for opportunities on Facebook to spread the word about your album.  For example, click the "Like" button on The Music Page Promotions. 
Description: "This page is for the bands, musicians, and artists to share their music and info as well as a place for fans to discover new music. Please feel free to post your stuff."
Look for similar promotional opportunities on Twitter, LinkedIn, Pinterest, and other social media channels.
5.)   Make your website work for you!  Create a page devoted to your new album and host a giveaway on that page. People love to win things and they're apt to "share" this kind of fun opportunity with others.  
Give away a copy or copies of your CD by using a totally free platform like Rafflecopter.
Make this a "dual purpose" endeavor.  Set your giveaway up to get more Twitter followers and Facebook fans (more potential music-loving customers).
Although this is a short list, are you seeing a "running theme" in these strategies for finding your target audience online?
Marketing your talent online is all about "people connection" and starting conversations. 
Comment Box Call to Action:
What talent are you marketing online?  And how are you finding potential customers or clients?