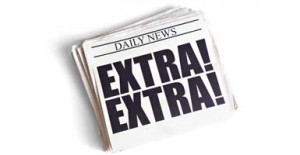 Invaluable PR
This kind of publicity can be priceless!
We all know that awareness and driving traffic to your business is one of the biggest challenges for any business owner. Winners of the Leading Moms in Business Ranking will be part of a very high profile list that will be published and promoted widely in traditional media such as national and local TV, radio, in newspapers and magazines, and on some of the largest, most influential websites on the web. MSN, Bizjournals, ABC News NOW (and StartupNation, of course) have been among media covering the rankings and spreading the word about these enterprising moms.
If you have a mom-owned business, Enter Here
When you arrive on the page to get more details and submit your business, will you please cast a quick vote for me?  Thank You!
I rarely enter competitions such as this.  However, I am making an exception since the competition is being sponsored by "Ladies Who Launch" and "StartUpNation".  They have a stellar reputation.
While we're on the subject of Public Relations …
My mentor and colleague, Jessica Swanson, is hosting a complimentary webinar tomorrow evening 5/20 entitled, "Profitable Public Relations".
I'll tell you a little secret …
I've already seen the webinar and it's out-of-this-world wonderful!  As a member of Jessica's Shoestring Marketing Association, I have the joy and privilege of viewing webinars in advance of the general public.
All I can say is DON'T MISS IT!
{mysig}