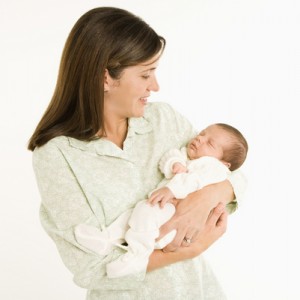 Imagine holding a baby and telling that precious child this bedtime story …
Life is colorful and full of adventure.  When you grow up, you're going to become a "lead".  
You'll feel very special to be part of a "highly targeted" audience and an "autoresponder list".  
Oh, what fun you'll have traveling through a "sales funnel"!  
Not as thrilling as riding a roller coaster, but a fun ride nonetheless.   
Online marketers and small business owners from around the globe will be competing for your attention.  So you'll need to become an instant pro at dodging "sales pitches" and recognizing "hype and fluff".  
Be careful!  Those "bright shiny objects" can mesmerize and allure you.  
Once you become someone's "prospect", your inbox will be overflowing with mail.  Won't it be wonderful to awaken every day to loads of correspondence from "internet marketers" who love to stay in touch with you?!  
Some days they'll send you off to a "squeeze page".  Don't worry.  The squeezing doesn't hurt.  I promise.
Other days they'll ask you to enter an "opt in box".  It's easy to get in and relatively painless.  
You'll have lots of opportunities to exercise your visual and auditory senses with all the invitations you'll receive to attend "webinars" and "teleseminars".  
Your reading skills are sure to be sharpened, too!  Everyone will ask you to visit their "blog", read their "posts", leave "comments", and share their pearls of wisdom on "social media".   
It's inevitable, at some point, you'll be encouraged to pull out your credit card, make a purchase, and download an "info product".   But let's not think about that right now.  You're looking pretty sleepy.
One more thing before you nod off and head into slumberland.
If you don't want to be a "lead" when you grow up …
That's okay and no one will blame you for feeling that way.  
Traveling through that sales funnel sounds kinda scary, doesn't it?!  
People shouldn't be referred to as leads, anyway.  The term isn't very endearing and it doesn't have much of a friendly ring to it.
Now go off to sleep, little one, and "Dream Big!"