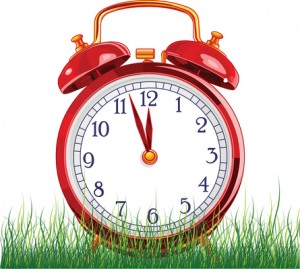 After midnight – the magic begins (and the neighbor's dog has finally stopped barking)
Don't know why.  Gave up years ago trying to figure it out.  I don't have a creative bone in my body until the clock strikes twelve!  Go figure.
(Right now it's 1:57 AM)
Coffee is my friend.
Title first – always
It's not like the blogging police are going to knock on my door if I write the post first and the title last!  Just can't help it.
I refuse to write one word until I'm totally pleased with the title. (Being a recovering perfectionist, this could take hours)
I know.  They have support groups for this sort of thing.
Outline – never
Note what I mentioned above.  Perfectionists should never write outlines for blog posts – could take days to complete.
Yes, I wrote the required outlines for my college thesis and my term papers in high school.
It was painful.
Keywords – probably not
I don't really pay much attention to keywords.  Surprised?  Did I just add some shock value to this post?!  I'm a writer – not a keyworder.   I much prefer to rely heavily on "latent semantic indexing".
And anyway, it sounds fancier.
Has a nice ring to it, don't ya think?
Content – whatever my readers want, need, enjoy, and find valuable
Let's face it.  I'm a people pleaser.

Call to action – same one every time

I don't formally include a call to action in my posts – I just pray for one.
Keeping my fingers crossed, I say a little prayer people will enjoy my posts and come back to read more. 🙂