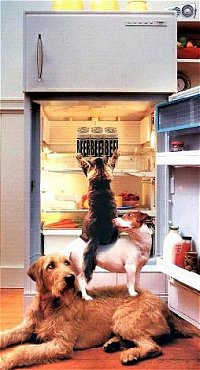 The mission and goal I'm about to share with you cannot be accomplished without your support … Period. 
There's No Way I can do this alone.
After several years of working online …
I'm finally going to bite the webinar bullet.
You might be thinking, "Big deal.  So what?"
Most likely, you've attended lots of webinars and I bet a certain chunk of them haven't exactly been worth your time.  
Been there.  Done that.  
I've worn the big webinar "disappointment frown" way too many times. And that's one gigantic reason I've held off for so long from either sponsoring webinars or hosting my own.  
People have become "jaded" and "cautious" and plain old "turned off" by them.  There's just too much garbage on the internet.
Emphatically, vociferously, and vehemently — NOT this time.
On October 17th, I'll be sponsoring my very first (super cool) webinar and I'm asking for your assistance in spreading the word (can you see me crossing my fingers hoping you'll pitch in?)
My mission is to provide attendees with a content-packed (and I mean packed to the gills!) presentation about the top money-making secrets of membership sites — how to create a revenue stream with membership sites Quickly, Easily, and Cost effectively.  
My goal?
It's a biggie!  So brace yourself.
The webinar happens in two weeks and my goal is to have 500 attendees on the call.  If you've fainted, I hope there's someone nearby who can sprinkle some cold water on your face.  🙂
But this goal CAN be met.  With your support, it IS possible.
This virtual event is Free and filled to the brim with loads of highly valuable content designed to help you make money with membership sites — Fast.
So …
Who's willing to help me get the first 250 people registered by the end of this week?
Thank YOU!   Let's prove everybody wrong who's saying I won't reach my goal.  You know, all the Negative Nellies.