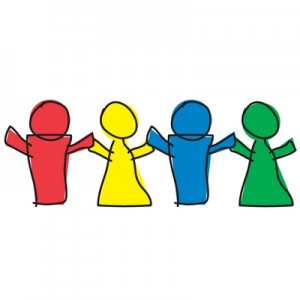 It's Day 7 of the "31 Days to Build a Better Blog" challenge, hosted by Lisbeth Tanz and Michelle Shaeffer …
… and I'm still upright and taking solids.  That's a good sign!
Today's task was to write a "link" post to put someone else in the spotlight and give a fellow blogger a little blog-linking love.
Well, since I just did that in my first sentence, I guess I'm done with my homework.
But I'm not one who's known for being lazy, taking shortcuts, or looking for the easy peasy way out.
I love a good, stimulating challenge!  It's not only good for the soul, but it also helps you to S-T-R-E-T-C-H as a solo professional.
So I've decided to take today's link-posting task to a whole new level. I've got a pretty cool proposal for the members of 31DBBB.
If you can give me one good reason to link to you and your blog, I'll do it!
First off, look over this list of topics that I like to cover on my blog:

Shoestring Marketing Strategies

Social Media Savvy

Relationship Building

Blogging

Affiliate Marketing

List Building

Buzz and Branding

Single Mom Entrepreneurs

Outsourcing

Improving Your Writing Skills

Relaxation

Personal Development

Time Management
Have you written a blog post on any of these topics that would resonate with my target audience?  If so, then you've got a Great reason for me to link to you.
Just put your name and the title of your post in the comment box – no links, please – or your comment may end up in spam land.  Then head back over to the 31 DBBB "members blog" for Day 7, hit "reply" under my comment, post your link, and I'll grab it there.
Happy to support the members of this challenge and I wonder who I'll be linking to first?!