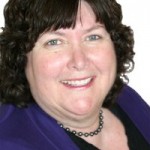 We're about to celebrate the halfway point in the 30-Day Blogging Challenge, hosted by Connie Ragen Green.
Connie is best known for her "5-Pronged Approach to Online Writing Success." She came online back in 2005 and struggled her first year.  She doesn't want others to lose ANY time in getting started.  Connie is an expert at teaching list building strategies through blogging, article marketing, social media marketing, affiliate marketing, and teleseminars.

I missed the last opportunity to get on board with the blogging challenge and I knew I missed out on something spectacular.  So I jumped in this time with all the vim and vigor I could muster up!
Since this was my first time participating in the challenge, I really didn't know what to expect.  I did know, however, that if Connie was leading the way … it had to be fun and I had to be a part of it.
Good decision!  This event has helped me to become better disciplined at writing, greatly improve my skills, and help me to tap deeply into my creativity reserves.
All of the 30-day blogging challenge entrants have been bloggin' their little hearts out.  And they're some of the most fascinating people you'll ever meet!
Wishing everyone magical and meaningful 30-day blogging challenge experiences, memories, and lasting friendships.
{mysig}