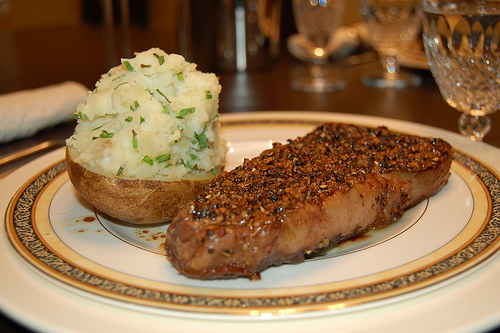 Or are you getting served bland and tasteless cafeteria food?
If you're like me, you subscribe to about a gazillion blogs, ecourses, podcasts, white papers, reports, and newsletters. And I bet every time you sign up, you're expecting some meat and potatoes to land in your inbox – something hearty, palatable, and filling.  Doesn't always turn out that way, does it?
I've been in the "unsubscribe" mode lately and for good reason.  There's only so much any one of us can digest in one sitting. I've been trying to weed through so many email subscriptions every day that I'm starting to develop heartburn and indigestion!
So today I'm starting with a newsletter purge.  I'm going to plow through my entire list of subscriptions, take one final quick peek at the contents and focus of each one, and narrow it down to five.  That's it.  And trust me, the ezines I hang on to will be ones that serve me best – the ones with all the scrumptious meat and potatoes.
Without question, one ezine a team of wild horses couldn't get me to say goodbye to is Online Success News by Dr. Jeanette Cates. It's like a staple in my kitchen cupboard – can't do without it.  Not only does it provide meat and potatoes, it comes with lots of gravy, too.  The articles really draw me in and I've never failed to read every issue, cover to cover.
Okay, that leaves me to find just four other newsletters to keep. In a future post, I'll let you know my final  "meaty" choices.
Do  you have an all time favorite newsletter you'd never part with? Post it in the comment box and share why it's so valuable to you.
{mysig}