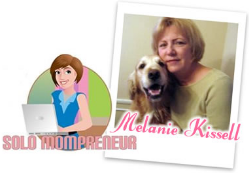 If only I could knock on your door, shake your hand, or give you a hug and sit down and chat.
Instead, allow me to extend a virtual hello. Nice of you to drop in!
The "thing" I do online:
Writing really revs my engine and beautifying your web content is what I love to do.
I'm a wordy nerdy kind of gal whose had a serious longstanding love affair with words since the day I learned how to string a few of them together to form a sentence. Goosebumps! First grade was a thrill ride.
Above all else, I am building a community online, not an audience. I invest in people, not tactics.
Words that mean the world to me:
forgiveness
be still
embrace
be kind
rejoice
be you
awakening
patience
excellence
respect
be strong
dignity
be loved
be careful (these two words will serve YOU well, too, especially if you've gotten sucked into the cheesy-sleazy marketing and blatant B.S. of blueprints and road maps online)
Poet Laureate:
Who, me?! Yes.
The wonderful, wise, and wacky husband and wife team at Web.Search.Social have awarded me the designation of Poet Laureate for their weekly marketing podcast. I grab a cuppa, tune in to the fabbytastic episodes, and lay my poetic take on the topics of discussion with the hosts and their listeners. Fun!
My philosophy:
I believe if I can do it, so can you.
I believe people are capable of creating miracles and doing astonishing things. I also feel passionately about nurturing others which, in turn, nurtures my self and my soul.
To this end:
I'm choosing to create my own destiny, follow my heart, and write my own story.
My three favorite quotes:
"If you tell the truth you don't have to remember anything."
"Few things are harder to put up with than a good example."
"Don't confuse fame with success. Madonna is one; Helen Keller is the other."
I live:
In the western United States, mostly because I'm partial to sunshine and temperate weather.
A snow shovel and ice scraper are my least favorite tools. Believe me, I had plenty of opportunities to use those winter gadgets while I was growing up in Pennsylvania.
And, yes! I walked to school in two feet of snow – even though my daughters will never believe me.
My ideal dwelling:
A New England style cottage along the shore on the west coast.
Ooo-Wee! Can't wait to get there!
My background is in:
Radiology, Perinatal Education, and Language Arts.
I've acquired what you might call the "Triple Whammy" portfolio. I believe in diversifying.  LOL!  Well, actually I believe in making changes in your life when you find those changes calling your name.
My all-time favorite author:
Erma Bombeck (RIP). I never missed one of her interviews and I've read every one of her books.  I'm just so sorry she's not around anymore to delight my heart.
Here's a little taste of what Erma shared with the world …
"I take a very practical view of raising children. I put a sign in each of their rooms: Checkout Time is 18 years."
"My kids always perceived the bathroom as a place where you wait it out until all the groceries are unloaded from the car."
"Onion rings in the car cushions do not improve with time."
I need to:
Remind others how important it is to treat people with kindness.
Take naps and not feel guilty about it.
Unplug from the internet once in a while.
Remind my partner he'll always be my prince.
Call my mother.
Donate all the stuff I never use.
Keep recovering from perfectionism.
Grind my own gourmet coffee beans.
Pet my dogs a lot – they'll be gone one day.
How may I help you?