Prefer to listen to this post?

Next to doing the right thing, the most important thing is to let people know you are doing the right thing. ~ John D. Rockefeller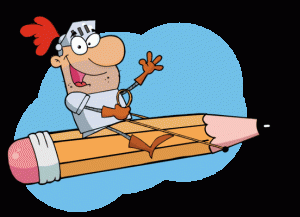 Are you doing the "right thing" on your blog?
When you consider the goals you have for your blog, it's smart to think in terms of R.O.E. (Return On Engagement). And everyone knows that it takes time, patience, and care in building relationships and readership.
Many well-intended strategists (and self-proclaimed experts) will tell you that you should use all the software, tactics, and tricky maneuvers to increase traffic to your blog.
They're right, you know.  There are tricks for getting TONS of traffic to your blog.  But I say …
Leave the tricks to the magicians!
What good are 1000's of visitors who stop by once (maybe), read one post and leave a comment (maybe), and never return again?  You already know the answer.
Don't focus on SEO and writing for search engines, focus on writing for your audience.  Be yourself and talk to people through your content as though you were speaking to your brother, your best friend, or your mom.
High-quality backlinks are the ultimate SEO.
Dedicated readers who regularly visit your blog, spread your articles around, post well thought-out meaningful comments, and buy your products will get you a lot closer to reaching your goals.  Yay! More of these, please.
What do YOU think is the best approach to increasing the popularity of your blog and growing your fan base of dedicated happy readers?
{mysig}