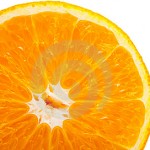 No, not the rain gutter on your house or the gutter at your local bowling alley!
I'm talking about the gutter/s on your website or blog – the left and/or right hand columns that flank your content.
What items with juicy benefits are you positioning in this prime time piece of real estate? Or are you ignoring this space or maybe just throwing any old stuff in your gutter you happen to have the html code for?
I constantly hear online marketers comment that buttons, badges, and banners in the gutter are insignificant and ineffective.  I don't go along with that train of thought.  Whenever I land on a site, my eyes will definitely scan down the gutters and see if anything pops out at me.
I've met the neatest people, found the coolest resources, and grabbed a number of dynamite freebies by taking a few minutes to see what's in someone's gutter.
Take a few minutes today and take inventory of your gutter.  Maybe it's time to do a little gutter clean up!
{mysig}