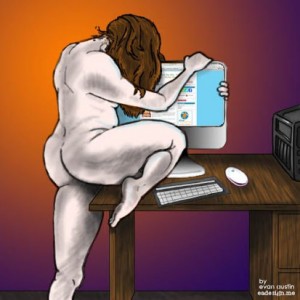 Valentine's Day is over but that doesn't mean you can't turn your blog into an everlasting valentine.
"Think of your fellow man. Lend him a helping hand." (The opening line to the song in the video at the end of this post)  Do give a listen!
So how can you put a little love in your blog by lending a helping hand?
Answer questions from your commenters.

Share useful resources.

Craft "How To" posts.

ASK your readers what they need help with.

Create a tab that lists your products and/or services.

Let readers know you are open to guest posts.

Write a tutorial post.

Share case studies.

Provide a way for people to contact you.

Express your interest in joint ventures.

Create clear C.T.A.'s (Calls To Action)
Continuing with the lyrics from Al Green and Annie Lennox …
"Take a good look around. And if you're lookin' down, put a little love in your heart (blog)."
Everyone has rough patches in their lives — personally and professionally.  At least I haven't met anyone who's escaped them!  Solopreneurs, especially, can feel isolated and sometimes downright lonely. 
So how can you help people to start lookin' up when they're feelin' down?
Tell stories about how you've overcome obstacles.

Incorporate bits of humor into your posts.

Share inspirational quips, videos, photos, articles, quotes, or cartoons.

Have a witty way about you?  Great!  Display your wit. Let it shine!

Lead your readers to an online gratitude journal.
Moving along in the song …
"I hope when you decide, kindness will be your guide."
Don't come off like a Philadelphia lawyer!  Strive for a casual tone and write conversationally.

Your online reputation matters.  Treat your readers and fellow bloggers with dignity and respect.

Take a deep breath (and maybe even some time out) before responding to derogatory comments.

Remember newbie bloggers are "new".  They need guidance and direction, not negative criticism.
So put a little love in your blog!
"And the world will be a better place.  For you.  And me. You just wait and see."
*******************************************************************************
This month, we're trying something a little different for the Word Carnival. Instead of a topic, we're going with a theme, and that theme is love. We hear it's all you need. Check out all the other awesome Carnies here to catch their creative takes on this month's theme.