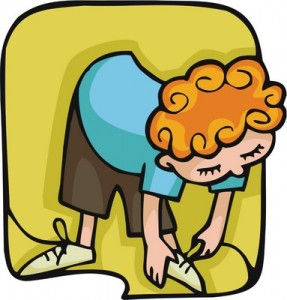 Before you read the grand finale on affiliate marketing, be sure to go back and read Parts 1-4, if you haven't already.  They'll help you tie up any loose ends about the common mistakes people make as well as the wonderful benefits and expert tips for affiliate marketing success.
Here are the two questions people ask me all the time:
"What is the best tip you can give me, Melanie, about affiliate marketing so I can start making some money?"  And "What's the best way to start?"
The answer to both those questions is the same. You need to focus on finding the RIGHT people to promote and recommend to others.
GET TO KNOW potential affiliate partners first.  Follow them on Twitter, befriend them on Facebook, communicate through emails, attend some of their free teleseminars, opt in to their list, and read their blogs.  Observe what they are doing and how they conduct themselves to decide if you resonate with them or not.
If you choose to skip this step, you'll be missing out on the most important contributing factor to your success.
I've spent over three years going through this process, repeatedly, before deciding to join someone's affiliate program.  The time, energy, and effort I've put into building relationships first has paid off and it can pay off for you, too.
In this final segment on affiliate marketing, I'd like to leave you with a list of experts I feel proud to represent and promote as an affiliate.  And, yes!  These links are my unique affiliate links.
Here's your behind the scenes look at some of the people I have built a relationship with and wouldn't hesitate to recommend to others:
If you really want to give yourself a tremendous leading edge in affiliate marketing, I would strongly suggest taking Connie Ragen Green's course, "Affiliate Marketing Profit Secrets". I really enjoyed this course and learned some new tricks and tips that have helped me to profit even more from affiliate marketing.
Wishing you awesome affiliate marketing sales and success!