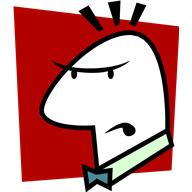 Here's the usual drill …
1) I receive an invitation to a teleseminar.
2) The title of the event sounds like just the right kind of information or training I'm looking for.
3) The bullet points of what the event will cover map out a list of compelling topics.
4) The cost to attend is $0.
5) I'm pleased with all the details so I click the link to register (and now I've placed myself on someone's mailing list).
The day of the event arrives …
1) I dial in or click over to the webcast (pen and paper handy).
2) The first ten to fifteen minutes consist of a long, drawn-out introduction of the host — fondly referred to as the "horn tooting segment" (complete with every achievment, accolade, and award in his or her portfolio and lots of other boring facts and figures).
3) Next comes an overview of what will be covered (along with a mention of plenty of time for a Q&A session at the end of the event).
4) The part I've been anxiously waiting for has finally arrived (the information promised in the invitation).
5) Big disappoinment (just another pitchfest and ploy to sell a pricey product, program, or service).
I should have seen it coming.
Have you ever had a similar experience where you were left saying, "This is not what I signed up for"?
Share your tale of woe in the comment box.
Would love to know I'm not the only stooge.
I must tell you, though, about thirty percent of the teleseminars and webinars I attend are absolutely sensational and worth every precious minute of my time.