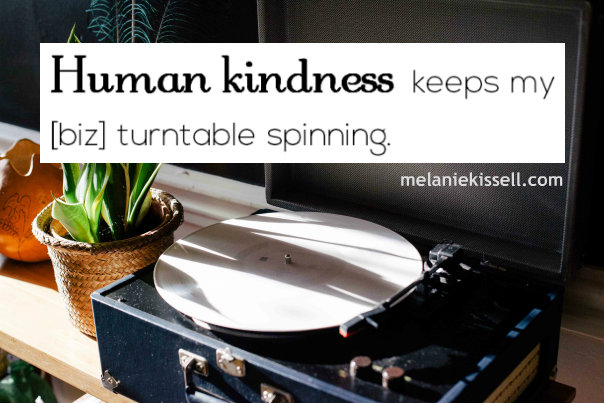 The mainstay of my business is human kindness. (Translation: HEART)
Lots of beautiful heart is the buttress of my business.
No, not my heart, though it beats with conviction through the daily challenges of my work and everything I do.
It's the endless generosity, undeniable and unsurpassed wisdom, and everlasting kindness of my colleagues — my secret and saucy ingredient for success.
Because …

It's not by chance that people meet
And the right souls gather together
When such a special bond is formed
It's bound to linger beyond forever

People fade in and friends fade out
It's the love and lessons that matter
It's the memories that we'll cling to
Everything else is noise and chatter
To say I appreciate the friendship, collaboration, humor, support, and camaraderie of my colleagues would be an understatement. To say I cherish them wouldn't do my soul justice.
So let me tell you about this distinctive group of characters and you'll understand why they carry the kind of meaning that can never be measured.
The Heart of My Business

She honors her magic through stories
She's a Capricorn through and through
Her bold and brilliant creative writing
Will enrapture the very depths of you

A master at anything tricky or techie
He's got website development wired
I love how he never minces his words
And that his nastiest clients get fired

She can be feisty and argue a point
Bravely challenging the status quo
I'm keeping her in my back pocket
In the event I am attacked by a foe

If they gave an award for diligence
And one for persistence and class
It would go to a freelance writer
Who's classy and mighty darn fast

I'd compare her writing to a song
One that's at the top of the charts
Mediocrity isn't in her vocabulary
She speaks straight from the heart

I can add and subtract and tally
But numbers, I seldom romance
She's meticulous, smart, and fun
In the realm of business finance

I could rhyme on and on and on
Till I can't type one more word
To mention every precious soul
Is a notion bordering on absurd

So suffice to say the list runs deep
Of helping hands and listening ears
This poem is a gigantic virtual hug
Sent with my love and happy tears
Make your next stop Mission: Storytelling!
Favorite book, pack of Oreos, lucky rabbit's foot, four leaf clover, a kick-ass CRM and project management system. We all have our own must-have accessories to complement our day-to-day activities and get to the next level. Here's a rundown of the things we can't do without in our business.