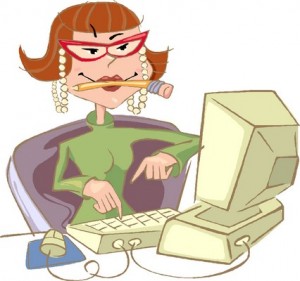 Don't know what "moxie" is?
Well, believe me, you want it!
And more importantly, your blog needs it.
If you intend to build community and grow a network of loyal readers (that's what you're shooting for, right?), then you need to muster up as much moxie as you can.
Allow me to pique your curiosity by sharing a couple of hints. It's a lot more fun than delivering up some boring old dictionary version.
Hint #1: Have you ever found yourself stuck on a blog looking high and low for the blog owner's name?  Searched every page, clicked every tab, and it's nowhere to be found? That's a blog without moxie.
Hint #2: Ever have to scroll WAY down to the bottom of the page to locate an opt-in box?  That's another blog minus moxie.
Hint #3: Had the desire to follow a blog owner on Twitter or Facebook and can't find one blinking social media button anywhere?  That's a blog that's seriously lacking moxie.
Right about now you've probably come up with your own definition.
But humor me and let me sprinkle around a few more hints. [Read more...]