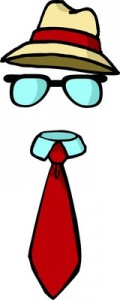 That's what article writing challenges and blog challenges are designed to do – make you VISIBLE!
Do you ever feel like an invisible person whose talents, passion, and expertise are just floating around out in cyberspace and no one seems to know you even exist?
Would you describe your blog as looking more like a ghost town than a hot vacation spot?
Is your mom and your best friend the only two people supporting your success online?  Let's face it.  They love you, but they're probably not even in your target audience.
So what's an invisible entrepreneur to do?!
You need "exposure" … and you need it NOW.
There are two events going on starting today that can get you out of hiding and bring you, your brand, and your business into the spotlight.
Don't dilly-dally.
Sprint on over to check out the Ultimate Blog Challenge and the Article Marketing Success Weekend!
Sign up for one or both events and say goodbye to being invisible.