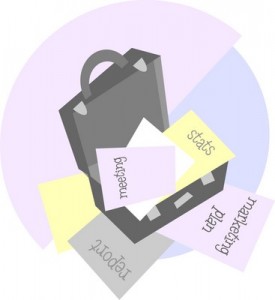 Did you know there's over 100 marketing platforms you can take advantage of to build your business and your brand, even if you're on a $0 budget?
It's true!
BUT … here's the catch:
You won't experience a lick of success in your marketing efforts unless you choose platforms you sincerely enjoy working and ones that fit into your schedule and lifestyle.
I'll give you an example …
My friend and newbie online marketing pro, Sheila Atwood, of Newbie Lifeline has experienced tremendous success building her business by utilizing forums as a marketing platform.  I envy her and I think that's awesome!
Give yourself the gift of getting to know Sheila and let her give you some tips about adding forums to your marketing plan.
For me, forums wouldn't be a good choice.  Why?  It's not because I don't enjoy meeting new people in my target audience, learning about what others in my niche are doing, networking with like-minded business professionals, or striking up interesting and vibrant conversations that, ultimately, direct people back to my website or blog.
Who wouldn't love THAT?!
However, forums wouldn't work for me because I don't have the amount of time and devotion needed to make them work.  In addition to my online business, I work outside the home, as well, and my offline commitments eat into a BIG chunk of my week.
A better choice for me, considering my schedule and lifestyle, would be blogging and social media venues.  And I'm happy to say these two arenas are where I've experienced the greatest success in my marketing efforts.
If your curiosity is piqued, your budget is tight, and you'd like to find out more about over 100 marketing platforms, just download a Free Shoestring Marketing Kit.
Which marketing platforms do you enjoy the most? Which ones are working best for you?