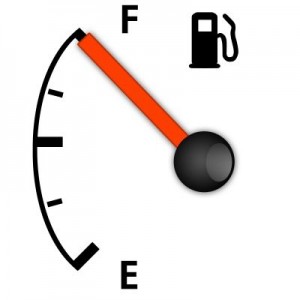 Ever run out of gas?
Then you know the vulnerable and uneasy feeling of being stranded right where you are until you get some gas in your tank.
The engine in your vehicle won't crank over without fuel. You'll be left to rely on "foot" power to reach your destination unless you gas up.
Motivation works the same way.
It's an internal component that drives you to reach your personal and professional destinations — meeting deadlines, finishing projects, fulfilling your dreams, developing and nurturing relationships, taking that next step, and sometimes, just getting through the day.
Motivation is something each person has to kindle themselves. 
If I don't constantly refuel my motivation tank, nothing much gets accomplished. I bet the same is true for you, especially if you're a solopreneur.
Ever run out of entrepreneurial motivation?
Then you know what it's like to tread water. Your arms and legs are moving furiously– but you're not going anywhere. And it's very tiring. It can also be disheartening.
It's easy to give up when you're not motivated. Without filling your motivation tank, your business won't move forward.
So how do you beat the motivation blues and learn to love your business again?
Be kind to yourself.
Surround yourself with positivity.
Ask yourself what you want and make realistic goals.
Acknowledge your attributes.
Celebrate the small victories.
Recognize your progress.
Believe in yourself.
Don't compare yourself to others.
Take it one day at a time.
Intrinsic motivators win every time!
Dan Pink, career analyst, talks about "The Puzzle of Motivation" in the video below and why "Autonomy, Mastery, and Purpose" are much better motivators than fortune and fame. (And he shares some very enlightening and fun scientific proof!)
I love the part where Dan talks about solving "the candle problem".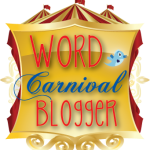 This month's Word Carnivals topic is "Beating the Motivation Blues: Reboot, Re-energize and Learn to Love Your Business Again." Play ring toss, step up to the shooting gallery, or ride the merry-go-round by checking out the rest of the Carney posts here: January 2013 Word Carnivals
Photo Credit:  Salvatore Vuono