No rotten apples in this cart!
I spent over two years researching, studying, and observing successful online marketing experts.  I stayed laser-focused on my goal to create a very select group of noteworthy experts to befriend, follow, and align myself with as an affiliate marketer.
I only promote products and services I currently use and recommend for my own business from resources and sellers I trust.
The following online marketing experts will genuinely add tremendous value to you as you work on building your business online.
MY PERSONAL RECOMMENDATIONS FOR ONLINE MARKETING SUCCESS: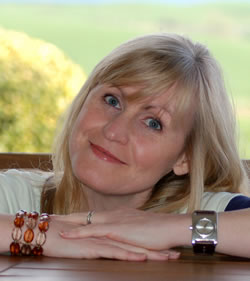 HEATHER BESTEL of Mum's Got A Business
Heather is a mum and a business woman (a Mumpreneur.)  She set up "Mums Got a Business" to share practical, valuable resources to grow your business and support you in nurturing yourself in order to do that.
Heather has lots of experience through running her own businesses and as a business mentor for others, especially start-up mums.  Her personal passion in business is for Networking (she believes women are natural networkers), doing her own PR, and Public Speaking.  She would love to teach you all she knows in those areas.
Heather first became her own boss in 1994 when she qualified as a therapist (psychotherapy and hypnotherapy) and set up in private practice.  By 2000 she had a very successful Stress Management Consultancy and was travelling around the UK speaking at conferences, being interviewed on regional radio and TV, giving expert opinion in magazines, and writing a column in her local newspaper.
In 2006, Heather and her family (husband Peter and daughter Zoe) changed their lives totally when they down-shifted from their busy city life to the middle of nowhere in South West Scotland where they quickly fit into a much slower and simpler way of life.  Still passionate about business, Heather was intrigued and excited about networking via her computer.
A year later in 2007, Heather came on-line with her first site to help busy women have More Me Time.  From there she developed a series of products to help busy women in lots of other ways!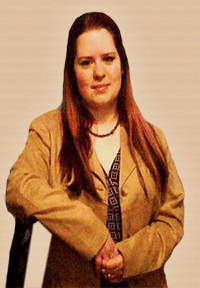 MICHELLE SHAEFFER of Michelle Shaeffer (dot) com
Michelle has been online and creating websites since she was 13, which translates into more than half her life, so it's become second nature and she loves it.  She's coded hundreds of websites and thousands of pages.
Ten years ago, Michelle began working from home as a VA/website designer and her business snowballed into lots of website design and ecommerce, then website hosting, and eventually her own line of information products and her blog.
One of her most popular freebie offers is Michelle's Treasure Chest of Solopreneur Resources.
Michelle is a certified Solo-E Expert, Ezine Articles Expert Author, weekly blogger at CEO Kids and CWAHM, and monthly contributor and applause award recipient at WAHM-Articles.  Yeah, she rocks!  She is passionate about people building self-sufficiency and about the amazing role that small businesses play in our economy.  She feels strongly that everyone who wants to should have a way to build a home based business to help support their families, or as a creative outlet.
If Michelle can be some small part of helping a woman to support her family, or of helping her to feel some value in what she can do and accomplish (because too many of us hide our talents, or struggle with low self-esteem when we are truly amazing, beautiful, strong women), then all the time she puts into her blog is 100% worth it!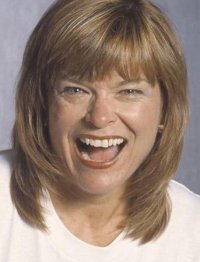 JOAN STEWART, The Publicity Hound
If  it's time to write a news release or lead a publicity campaign but you don't know anything about the topic, I've found the very best site on the Internet to help you.  Joan Stewart, The Publicity Hound®, has tips, tricks and valuable educational tools.  She's a great resource. Click here to visit her website.

MARCIA HOECK STAGER of My Breakthrough Business and Get Power Smarts

In 2009, Marcia sold the assets of her marketing communications firm and turned her attention to filling that need for other small businesses through coaching and consulting. She'll share with you what she learned so you won't have to learn from the school of hard knocks.
Marcia can show you how she drastically reduced the amount of time she spent managing her business (by 70%) while increasing her revenues (by 60%) — How to Have an Indestructible Business.  And how she got the flexibility to get away from the day-to-day stuff to focus on what she loves (spending a solid month at her cottage every year). And how she worked with her team who loved what they were doing, too, so they stayed with her and felt great about it.
Anything else you want to know? Marica is not just teaching something she learned from a book, she actually did it very successfully for 25 years; She really loves this stuff and loves teaching it; She's married to Todd and has three grown kids (Grae, Jaime, and Jason), two grandchildren (Austin and Sydney) and two doglets (Amazing Grace, an amazing bichon, and Liesl Diesel Weasel Bezo, a miniature long-hair dachshund, who needs a long name).
Marcia won her husband's heart by juggling. And in the fourth grade, she was the Hula Hoop Queen of the whole block.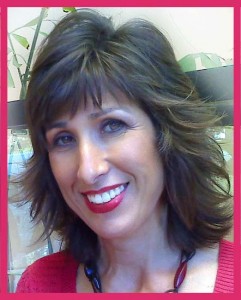 NANCY MARMOLEJO of VivaVisibility
If you're doing (or plan to do) ANY social networking, Nancy is the ultimate pro that can show you the ropes!  She's the absolute master when it comes to teaching independent business owners exactly how to gain online visibility.  Get your Free Action Guide from Nancy:  "Why Social Networking?"
JESSICA SWANSON of Shoestring Marketing
Building your business on a super slim budget? No worries.  Jessica has 100's of free online marketing tools and strategies for you.  Download your Free Shoestring Marketing Kit and learn how to tap into the most powerful free marketing platforms that bring you immediate results.
CATHY GOODWIN of Good Cat Marketing
Cathy is the Best of the Best when it comes to edgy, appealing, attention-grabbing  copywriting for the web!  Independent Professionals, Solo-preneurs, and Service Business Owners:  Claim your Free report – 5-Point Online Marketing Checklist and learn how you can create a compelling website –  without breaking the bank. Cathy's no-cost copywriting Cat Chats are permanently marked on my calendar!  They're always intriguing and filled with high caliber content and embellished with listener participation.
DONNA KOZIK of My Big Business Card, Write With Donna, and Write A Book In A Weekend
Having a book has become as necessary as having a blog or a traditional business card. In one "virtual" weekend, Donna can walk you step-by-step through creating Your Big Business Card – Your Book! If you don't consider yourself a writer, don't worry.  You can quickly and easily use an Instant Fill-In-The-Blanks Book Template. Donna Kozik has shown business owners just like you how to become a published author –  ASAP!
DENISE WAKEMAN of The Blog Squad
I've been following Denise online for quite a long time and she rocks!  I strongly recommend getting your hands on this fantastic free resource: Get The Most Out of Your Blog Free Video Course Denise has also created a phenomenal Online Visibility Secrets 26 Week Action Plan for Solo-Professionals, Consultants, Authors, and Speakers.  Learn how to get found online by your ideal clients, joint venture partners, and the media.
The experts on this page will enhance and enrich your business building efforts in many ways.  Enjoy networking with them and learning from them.  They're the best!

Melanie