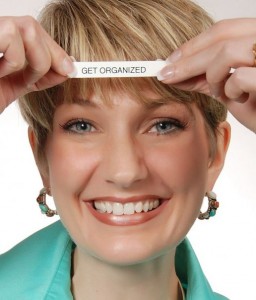 I love a good bargain, don't you?
Some of my favorite places to visit are thrift stores, consignment shops, tag sales, flea markets, garage sales, and swap meets.
Let's just say I'm a big advocate of "barely worn", "nearly new", and "gently used".
Some of the most beautiful pieces of clothing and household items I treasure are hand-me-downs from friends and family and those purchased at exceptional mark-downs from thrift shops.
The successful woman entrepreneur I'm about to introduce always looks polished and professional and she doesn't create her look by paying retail for her wardrobe.
High-end shops with valet parking are NOT her style.
She's got a much better and smarter idea for dressing for success …
Many of her beautiful pieces of clothing were purchased at the Goodwill at unbelievable prices.  A designer silk blouse at $6.99?  Try finding that kind of deal in a major department store!
Watch this short video clip to see what I'm talking about …
Lorie Marrero is Goodwill's national spokesperson and ambassador of the Donate Movement — which helps support local communitities and the environment with donations of gently used household items.
Visit Clutter Diet and click "Free Tips" on the left side of page to get your complimentary copy of "30 Ways to Find Time to Get Organized".
Clutter Diet is celebrating one full year of weekly Clutter Video Tips on YouTube.  Congratulations, Lorie!
Over to you …
Do you shop for discounts?

Where do you find the best bargains?

Is your business being managed on a shoestring budget?

Have you ever shopped at the Goodwill?