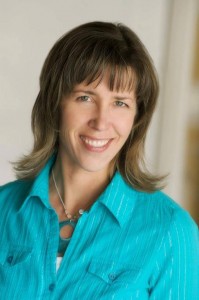 I know. 
You've heard the inflated claims before – along with all the hyped up garbage about turning your social media skills into a business.
I've read the same stuff and it's almost believable — but not exactly do-able.
If you're like me, you've been waiting for someone with a credible and professional standing to start a school for social media managers or consultants.
Well, right now I'm envisioning heavenly trumpets and cartwheeling angels! 
The doors to such a school have FINALLY opened.
If you're frustrated that your marketing efforts aren't paying off, and your social media consulting biz is going down the toilet before you even get started, then mark your calendar for this special free training course.
Andrea Vahl and Phyllis Khare – two of the co-authors of the Facebook Marketing All-In-One for Dummies series, are going to share what they've done to go from unknown to fully booked so that you can start experiencing the same kind of success.
This training, aptly named, "How to Earn an Extra 1k a Month on the Side as a Social Media Manager or Consultant", is designed specifically for social media managers like you who feel like you're doing all of your marketing "right" but aren't getting the results you want, and you're ready to finally figure out how to grab your corner of this lucrative market.
You'll get free reports, cool infographics, live webinar training and more in this free series.
I crossed paths on the web with Andrea Vahl (a.k.a. Grandma Mary) years ago and she rocks! 
At the time, I was lucky enough to win a complimentary social media marketing consultation with Andrea.  I came away from that session with inspiration, loads of priceless tips … and a fabulous new online friend.
Register today!  This training won't cost you a dime.  I'm already signed up.  Do your due diligence.  Find out if this free course is for you.  If so, I'll see you there.