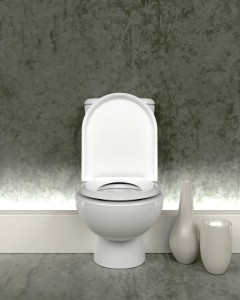 I'm flushing blog posts down the toilet today over at We Blog Better.
Head over there and give me your thoughts.  Your opinion matters to me.
Writing a blog post is one thing.  Even if it takes hours or days to craft a post, that's the easy part.
The hard part?
You, my loyal readers, have produced some works of art — so many beautifully-crafted, soul-driven pieces of work that aren't getting nearly the attention they deserve.
You've put in the sweat equity with little or no return on your investment.
My goal is to end that misery for you.  
You do want it to end, right?
I don't want to see any more of your posts sailing down the drain.
Take a trip over to We Blog Better, read the post, and find the solution to getting more eyes (and the right eyes!) on your blog posts.
And before you decide you don't need the resource I'm recommending …
How's your current blog promotion strategy working for ya?

Getting lots of comments from your target audience?  Or just the same loyal friends?
Today is the day to wrap your brain and your heart around a strategic blog promotion plan.
That is …
If you want to rock your blog and reach your goals!