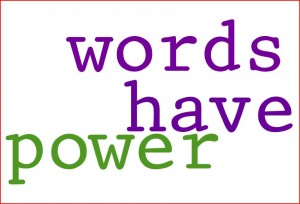 I wavered back and forth for several days and then decided to give myself permission to tell this story.
As much I tried to keep this story on the proverbial back burner, it kept creeping up to the forefront of my mind.  You know, like an itch you just have to scratch.
Writing about negative issues or emotions isn't really my style.  But I do like to write about topics that can help people so that's what I'm hoping will happen here.
Some months ago, I got a disturbing and hurtful email message from an extremely successful, well known online marketer – a recognized expert in her niche.
I had been on her subscriber list for quite a while, joined in numerous conversations on her blog, purchased some of her products and programs, and was under the impression that we had a solid and friendly relationship.  At a minimum, I thought we shared a mutual respect for one another as online marketers and professionals.
When I opened her email, it was filled with the most discouraging and depressing words.  I asked her to review something for me that I wanted to use a part of an information product or possibly a "free taste" offer for my target audience.
In a nutshell, she said I probably wouldn't amount to much of anything in the arena of online marketing.
I didn't have what it takes.  She didn't see much hope for me since I was trying to market on a shoestring budget.  It takes money to make money, you know! (Of course, she was wrong about that)
She took credit for the success of hundreds of her students and told me that I didn't possess the right kind of mindset for achieving online success.
Was the problem really mindset?  Or not a fat enough wallet?
Words are powerful – far more powerful than guns and ammunition.
I'm grateful for the words she wrote.  Just the ammo I needed!  Now I am more driven than ever to have the success I cherish and deserve.
{mysig}