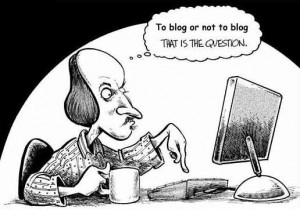 Tomorrow I will be publishing my final post – my last contribution – to the 30-Day Blogging Challenge hosted by Connie Ragen Green.
I want to share my list of all the wonderful takeaways, lessons learned, and unforgettable experiences as a participant in this event.
"C" is for Challenge.  But during this challenge, I came to realize that "C" stands for so much more!  It also stands for …
Commodities – Friendships are the best and most valuable commodities you can acquire.  The friends I made during this challenge are some of the most talented, bright, and creative people imaginable and I cherish every single one of them.
Commitment – Writing 30 posts in 30 days was a huge undertaking for me as well as for some others who participated.  Commitment shows character and builds character.
Capacity – There was no such thing as limited space or limited seats to join this challenge.  Everyone was welcome.
Cooking – I got my hands on some new recipes and learned some culinary secrets during this event!  What a treat to have a couple of food experts on board.
Concentration – The only real way to make it all the way through this challenge was to become like a horse with blinders on and focus, focus, focus!
Collaboration – Bring a variety of personalities, skills, and expertise together.  Combine that with energy, inspiration, and motivation … and lookout!  Joint ventures, interviews, and an upcoming collaborative radio show are just the tip of the iceberg for this group!
Comedy – Laughter is the best medicine.  I had a blast meeting others who value a sense of humor as much as I do!
Cooperation – Everyone did a fabulous job of visiting lots of blogs, posting wonderful comments, following networked blogs on Facebook, staying updated at TweetChat, giving support, and Re-Tweeting posts.
Communication – Some of the best stories I've ever read were communicated during this challenge!  People offered advice, a listening ear, business building tips and tools, relaxation techniques, tutorials, book recommendations, and how-to's.
Compliments – I will forever embrace the words of encouragement and all the positive, uplifting comments I received during this event.  There was rarely a day that I didn't witness someone paying someone else a confidence-boosting compliment.
Complaints – There were none!!
{mysig}