Listen if you like!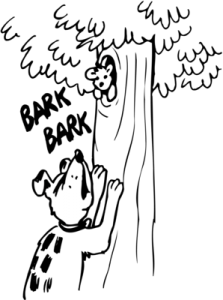 Do you remember your parents teaching you this lesson when you were growing up?
"You are a direct reflection of who you hang out with."
They may have tried to instill this lesson in you if you started hanging out with the "wrong" crowd, if you know what I mean.
Or they may have wanted to engrain it in your brain to help you make good choices when choosing your childhood friends and your circle of influence later in life.
This same lesson is true in the internet marketing industry.
The people you associate with and align yourself with are very important.  In order to be successful, you need to be barking up the right tree.  In other words, you need to hang out with people who will support you, promote you, and be in alignment with your morals, standards, and values.
My mentor, Jessica Swanson, is just such a person.
I knew, without a doubt, that I was barking up the right tree when I met Jessica via Twitter over three years ago.  For starters, I resonated with her style and her marketing message right out of the gate since "Shoestring Marketing" is the platform I've built my business on!

When I began purposefully and intently observing how she conducted business and how she carried herself in conversations online, I had a strong gut level instinct that she was going to be very instrumental in my success as a small business owner and online marketer.
Jessica is classy, savvy, super knowledgeable, authentic, engaging, and one of the kindest people you'll ever want to meet.  She fits my definition of a true professional.
So who are you hanging out with these days?  Who is it that's supporting you, promoting your talents, and helping you to realize the success you deserve?