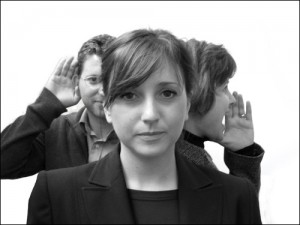 The name of the game in social media marketing is engagement.
(It's also leveraging, networking, offering valuable content, consistently showing up, and a number of other cool things but we'll save those topics for a later date)
If you're not engaging with your target audience, you're simply delivering ineffective one-way communications.  
No fun talking to yourself, right?!
Without engagement, you may as well toss a handful of sand into the wind and see the results.  
Well, you probably won't be able to "see" with all that sand in your eyes.
I subscribe to a lot of email newsletters.  Well, actually, too many of them and I'm sure they have support groups for over-subscribers like me.  🙂
But …
I do have my favorites I totally enjoy reading and look forward to their arrival in my inbox.
Oftentimes I'm asked to hit the "reply" button when the author of one of my favorite ezines would like me to:
Give my opinion

Cast a vote

Reveal my biggest entrepreneurial challenges

Share an idea

Suggest a topic of interest

Or pose a question about something I need help with
And sometimes the message reads, "If you're still alive and kickin', please hit reply and let me know! I haven't heard from you in a while."
Are you ignoring the requests and passing up the opportunity to engage with fellow entrepreneurs and online marketing colleagues?
Worth keeping in mind:
Expression is not just about communication; it is also about connecting and engaging with people.
Are YOU hitting the "reply" button?
Photo Credit: Paul Shanks