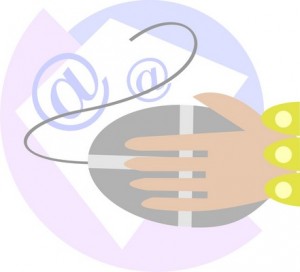 It's never a pleasant moment when you get a notification that someone has unsubscribed from your list.  The first thought that pops into your head is, "Where did I go wrong?"
And the very next thing you're thinking is, "I hope no one else opts out!"
To put your mind at ease, you're not alone.  Even the biggest V.I.P.'s in the online marketing industry have the experience of losing subscribers from their list.
It happens every day.
Keep in mind that there will ALWAYS be people in your target audience who get on your list for one reason and one reason only …
They have a keen interest in your freebie offer and find it to be extremely valuable information.  They simply want to grab it and run! So you may as well accept the fact that those folks will be here today …
And gone tomorrow.
But how about the other subscribers on your list? What are you doing to build a credible, genuine, and lasting relationship with them?
Helen Raptololous of Moving Your Business Forward shares some darn good ideas to consider when setting up a system to keep yourself and your business in front of your subscribers: "Building Business Relationships – Internet Relationships"
Helen says …
Think of the people who make up your community as if they were each a trusted friend who is depending on you to be their ears and eyes on the topics you share. Be unique. Too many times we see the same information being passed around.

For great "Action Habits" tips, give Helen's blog a read!