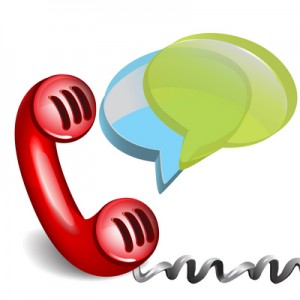 In my previous post, I asked a pertinent question regarding social media engagement — "Are You Hitting The Reply Button?"
Truth is — most people aren't.
I'd like to suggest giving that one a read first since today's post is a follow-up.
One of my coolest ghostwriting online friends, Lisbeth Tanz, commented on that post by asking, "How do you get the attention you deserve?"
Before you can grab someone's attention through engagement, you need to understand the meaning of life.
Not to worry. 
The explanation won't go deep and I don't intend to lay a lengthy woo-woo dissertation in your lap.
The meaning of life is people connection.  Nothing more.  Nothing less.  We weren't put on this earth to become hermits.  We're here to connect.
So do ya think maybe that same concept applies to you as an entrepreneur and small business owner? 
You're darn tootin', it does!
So the next logical question is, "How do you engage to get the attention you deserve?"
It's really pretty simple but most folks look at engagement online as a daunting, labor-intensive, time-sucking chore.  Too bad for them.
Let me ask you this first … do you know:
At least three or four people online whose business, brand, and expertise you admire?  

Entrepreneurs you trust and respect?  

Bloggers whose posts you look forward to reading?  

Facebook or LinkedIn group members who consistently share valuable tips you can implement right away?

Small business owners whose virtual events you never want to miss?

Publishers whose ezines you can't wait to arrive in your inbox?

Coaches, authors, public speaking and publicity experts whose work you recommend?

Affiliate products and programs you promote?
Great!
You've got all the leading edge you need.  Your learning curve has come to a screeching halt.
You can now become a master at engagement and head right into the spotlight.
So how do you engage to get well-deserved attention? 
Drum roll please …
COMMENT (on people's blog posts, articles, Facebook updates, Tweets, videos, interviews, podcasts, group member discussions, etc.)
COMPLIMENT (others on a job well done, special achievement or award, an artistic or creative talent, an outstanding speech, etc.) 
COLLABORATE (with fellow entrepreneurs on joint projects)
… period.
And when asked, for Pete's sake, hit the "reply" button and answer your social media telephone!
Any questions?