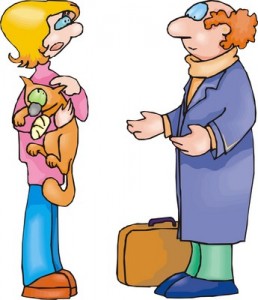 Before I can even complete this first sentence, I bet some of you Twitter fans would love to be able to jump right in and write this post for me!
You know who you are …
You've been online for a fair amount of time and you've mastered the art of social media marketing.  In particular, you really appreciate and understand the benefits of using Twitter as a business-building platform and a relationship-building tool.
Kudos to you!
And …
You've also had the experience of being pestered by an irritating neighbor who sells insurance or yard weasels or some darn thing you don't want or you already have more than enough of.
Every time you walk outside to get your mail, there he or she is … ready to pounce on you like a vulture to its prey!
Don't you just hate when that happens?
And then you have to go through the misery of trying to "avoid" neighbors like that – maybe even waiting till after dark to venture out to your mailbox.  It's really uncomfortable and makes you feel uneasy in your own neighborhood.
I equate this situation with all the annoying spammers who pester me and others on Twitter.  Have you seen their Tweets?  They post the same sales-y message over and over and over – just like that irritating neighbor who talks about NOTHING ELSE accept what he or she is selling! Yuck.  That's a big turn off and a pain in the patootie.
Have any irritating neighbor stories to tell? How about a Twitter tale?