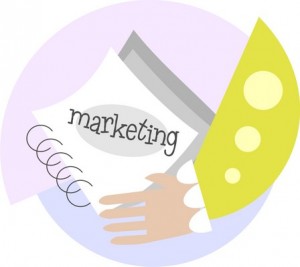 Many people are making a living from affiliate marketing online – some are doing so well, they're known as SUPER affiliates!
Here are seven really cool advantages to becoming an affiliate marketer by promoting products and/or programs you believe in and highly recommend:

Low Risk
You're not ultimately responsible for the product you are promoting and you don't have to spend your own money or time to create a product.
Proven Market
The products' creators will already have researched the demand for their product and will have some idea of their target market.
Keep your cash in your wallet
You have very low start up costs.  All you really need to begin affiliate marketing is a website or blog.  You don't necessarily have to set up a new site, you can use affiliate programs to optimize your income from sites you already have.
No need to become an expert copywriter
Many of the tools you need will be provided for you. The minimum you will be provided with is sales materials such as banner ads and product benefits.  Some affiliates are provided with sales copy, Tweets to post on Twitter, autoresponder emails, sales letters, blog posts, and  even website templates.
Save time and money on operating costs
Affiliate marketers have low overheads. By purely promoting someone else's product rather than creating your own, you have no inventory to look after, no orders to process, and no customer service function to provide.
Passive income
One of the most enticing benefits of affiliate marketing is that you can earn passive income. This means you stop trading hours for dollars. You can review a product once, place the review on your website, and that review can potentially make you money over and over again. This is passive income and affiliate marketing is one of the best businesses to get into for anyone who likes the idea of passive income.
Flexibility
With affiliate marketing, you can work as little or as much as you'd like – you get back what you put into it. This means that your earnings aren't limited. If you simply want to work a few hours a week and build a business that gives you extra spending money then you can do so. If you want to work a little more and build a long-term business that gives you complete financial freedom then you can do that as well.
There's no denying that affiliate marketing offers many benefits!
The best part of affiliate marketing is that you can fit it into just about any niche or topic you're interested in. If your passion is pets for example, you can create an affiliate website about pets and caring for pets. You can then earn money promoting products that pet owners want.
There's something very appealing about making money doing something you're passionate about.
See you for Part 3!