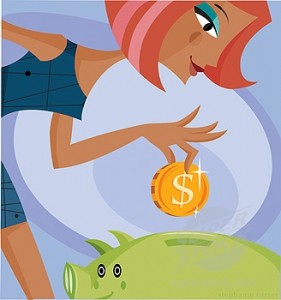 In part one and part two of this series, you've learned about different business models, how to zero in on your affiliate marketing personality, and the cool advantages of becoming an affiliate marketer.
In Part 3,  I want to share some expert tips on how to be successful by promoting and recommending other people's products, programs, and services.
Tip #1
Dip Your Toe In First
Trying to start up too many sites and affiliate programs when you first begin as an affiliate marketer can mean you won't have enough quality time and energy to dedicate to each one.  Beginning with one website and a handful (3-5) of relevant affiliate products will give you a chance to learn the ropes.  Once you have found the winning formula, you can repeat it over and over again.
Tip #2
Believe In The Products You Promote
Make sure you purchase and test any product you intend to promote before you begin to sell it.  By recommending it to your target audience, you are putting your reputation on the line! So making sure the product does what it claims is just good business sense.
Check out the company selling the product you are promoting.  Is their customer service up to your standards?  Is their site professional and easy to navigate? Will they treat your customers as you would treat them yourself?
Tip #3
Let's Talk Money
Check out the payment terms of each affiliate program you join.  What percentage can you expect to get from each sale or will it be a fixed dollar amount?  Will you be paid only for the sale, or will you get commission for each sales lead you generate?  If an affiliate program pays out less than 40% in commissions, I wouldn't consider joining.  Most pay 50% and some as high as 75%.  Now we're talking!
Tip #4
Use The Resources In Your Affiliate Members Area
When you join an affiliate program, check your affiliate back office to see what marketing materials have been created for you to use in your promotional and business-building efforts.  These may include email marketing messages, text links, articles, blog posts, graphics, banner ads, Facebook updates, and Tweets for social media marketing.
Some affiliate program owners choose to email you affiliate tips and marketing materials over a 30-day period after you join their program in lieu of having these items stored in the affiliate members area.  In that case, you'll need to create a file to keep those items handy.
Tip #5
Grab Your Megaphone
You can have a great website promoting high quality affiliate products and fantastic sales copy that would convince the most skeptical visitor to buy, but if you don't have any traffic to your site, you are not going to make any money.  Successful affiliates spend around 75% of their time and energy on marketing – through e-books, articles, social media venues, classified ads, free reports, tips booklets, and blogging (my favorite).
The beauty of affiliate marketing is that anyone can do it – exclusively or as an addendum to your existing business.
See you for Part 4!