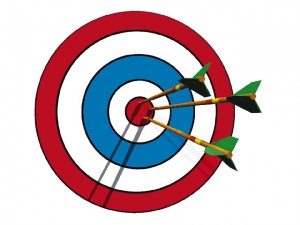 Your marketing messages should always be crafted and centered around "who" you serve and "how" you intend to serve them.
Today let's focus on the "who" – your ideal prospect.
To zero in on your ideal target audience …
You need to turn yourself into a prospect profiler!
4 Ways to Identify Your Ideal Prospect:
1.) GEOGRAPHICAL TARGETING – Specific locales (regions, counties, cities, communities)
2.) DEMOGRAPHIC TARGETING – Age, Gender, Marital Status, Occupation, Income, Education level
3.) PSYCHOLOGICAL TARGETING – Values, Fears, Desires, Goals
4.) ASSOCIATION TARGETING – Your 'warm' market (people you've met, know, or networked with)
Now let's take it one step further and take a look at the …
Ideal Prospect Equation:
Physical description + Psychological description + Their problem + The Solution + Where to find them + How you will communicate with them
What steps have you taken to identify YOUR ideal prospect?
Can you add anything to what I've shared with you here?