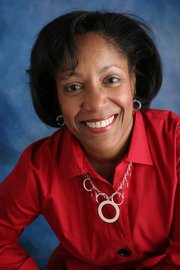 Every year, during the last couple of months, we turn our attention to "planning."
And because it's that time of year, we call it a strategic plan that sets us up for the next year's growth.
You can spend tons of time, invest lots of energy and lose yourself in crafting a strategic plan for your business. Heck, there are so many elements that can go into creating an effective strategic plan that you can give up before you get started.
As a former corporate leader, I too, built strategic plans for my team.
One year, we went off to a conference room in the south of France to plan new skills development strategies for a revamped organization. It was a full week, heads down, locked together in a common goal. And I had tools, templates for us to use and complete. I asked them to do some homework before they arrived in France and we all left with a plan of activities and due dates at the end of our time together.
Now, I'm not that much of a hard driver, we did get out for dinner and wonderful French wine every evening. Great team building… smile.  But planning IS a huge part of the corporate environment.
What about we entrepreneurs?
Do we use planning as part of our strategy to grow our skills and business? Sorry to say, I don't think it's as widely used or greatly appreciated. And that's too bad, because at a minimum it can help you get the "stuff" out of your head and on paper so that you can see the possibilities available to you.
I do know that one of the reasons it's not used effectively is because it can take "time" to plan.
And when you're focused on attracting clients, designing and delivering programs or products, planning takes a back seat. For that reason, I want to give you a "shortcut" to do some planning if you can't invest the time to grow your business. (Yes I'm being facetious!) But if I can get you to do "some" planning it could actually open you up to more in-depth focus and results. 
So the 3 simple keys or "shortcuts" to a strategic plan that rocks revolve around a theme:
Clarity – Action – Results
Here's how you work with the keys…
Step 1: Get a notebook and write down the answer to the guiding questions below. Then walk away from the book for a day or so.
Step 2: Come back refreshed and review it making edits and clarifying key points, actions and ways to achieve the results you expect.
Step 3: Review it with a friend, coach, or buddy to see if you're overlooking anything and then add the actions to your calendar for the next year.
=====================
Clarity  ~ Clarify your vision 
Who are you in your business?
What is your business? (service based, product based, program based)
What is your market and your position in that market?
Who is your client and how do your serve them?
What do you want to shift in your vision for better results?
Action ~ The plan that helps you achieve your vision
What is your business model to grow the business?
What is your marketing plan to grow the business?
What are the highest payoff activities for you and who will handle the rest?
What do you want to shift in your actions for better results?
Results ~ The outcome that you want to "see"
What are the visual success cues that indicate achievement?
What are the emotional success cues that indicate achievement?
What is the plan to adjust when the outcome is not what you want?
What do you want to shift in your past results for even greater results? 
=====================
Finally, ask yourself, "Where have I inserted the fun in this plan?" If the answer is…there isn't any, then your plan DOES NOT ROCK. If you don't infuse fun in each of the 3 simple keys, you will quickly find something else to do.
So step back and see where you can make fun a part of your plan!
Putting the answers to these questions down on paper gives you an opportunity to explore the possibilities for your business. Don't censor your thoughts or your aspirations for the vision, action and results that you want.
And take it from me; don't beat yourself up for where you are! Decide that it's a starting point to move forward, which is an awesome place to be, especially if you consider the alternative! 
Just focusing on these three simple keys will help you to transform the vision of what you want for your business, into results that you will actually see and experience. So give it the same time, attention and love you give your clients and it will pay off for you.
The business mentor to the service professional who is ready to thrive as an entrepreneur, Chris Makell, shows her clients a different way to "Think Big…Play Bigger"(TM) so that they create profitable businesses that bring meaning and impact to the world. 
Claim your free special report "5 Critical Steps to Get High Paying Clients, Today" at http://ChrisMakell.com/specialreport/