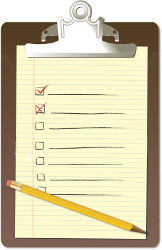 If you missed the last twenty titles I gave away, you can find them here: 20 Blog Post Titles for You.
Sometimes coming up with ideas and topics to blog about is a cinch (By the way, you can record your posts on CinchCast – it's easy!)
And other times you may find yourself stuck in a "blog fog". Know what I mean?
If you participate in blogging challenges or article-writing challenges, tuck this list away for those moments when your brain is drained and you need a place to start.
20 Blog Post Titles for You:
1.) Take Your Brilliance to the Bank
2.) Stress-Reduction Button I Can Push Anytime I Want
3.) Good at Talking vs Doing
4.) Claim a Life of Fun-Filled Contribution
5.) Accountability Power
6.) From Some-day to Pay-day
7.) Visibility Equals Profitability
8.) Develop a Rhythm to Blogging
9.) Ordinary Content versus Extraordinary Content
10.) How About a Chocolate Donut? A Danish, Maybe?
11.) Tribes and Communities and Camps, Oh My!
12.) Is An Empty Wallet Weighing You Down?
13.) Don't Confuse and Dilute Your Message
14.) Did You Know People Are Talking About You?
15.) Kiss Your Life Hello!
16.) Time and Money are Two Sides of the Same Coin
17.) Words that Make You Tick
18.) Tiny Steps to making a big impression
19.) Your ideas and my ideas – how we play together
20.) Addicted to Novelty
See any titles that catch your eye?
Anything here you'd like to blog about?
Enjoy!
Related articles