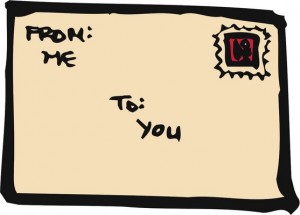 Need a blog post idea or two … or twenty?
Whether you participate in blogging challenges or not, you need to be posting fresh content consistently on your blog.  You have that strategy written down in your online marketing plan, right?
If you're currently stumped for ideas and you're feeling like your well has run dry, look over these twenty titles and see if something resonates with you.
Maybe these ideas will help get your creative juices flowing again and your blogging engine revved up!
1. My Mother is On Facebook
2. Books I Want to Write
3. Social Media Marketing vs Traditional Marketing
4. My Community and How You Can Engage It
5. Just Jump into Podcasting- Here's How
6. Technology That Empowers Me
7. Should My Town Use Social Media?
8. Ways to Save a Bad Time at a Conference
9. My Children Will Do it Differently
10. If I Were a Television Producer
11. What I Spend Money On
12. Ten Guilty Pleasures
13. The Internet Application I Haven't Seen
14. When I Feel Frustrated
15. Friends I Can't Wait to Meet
16. When to Cut Back on Web Habits
17. WordPress Plugins I Use And Why
18. How I Drive Traffic to My Site
19. Downtime – What I Do Offline to Recharge
20. How I Went From Very Shy to Less Shy
You may be thinking, "Melanie, don't you want to hang on to these titles for your own blog posts?  You need ideas, too, right?"
Yes!  I need ideas, too, but I never seem to run out.  I find ideas at the turn of every corner in everyday life – online and offline.
Help yourself!
And will you come back and let me know if you use any of these ideas?